Monday – Thursday: 9:30am-1:00pm | Friday: 9:30am-12:00pm | Saturday – Sunday: Closed
Message by Consul General
Dear Friends,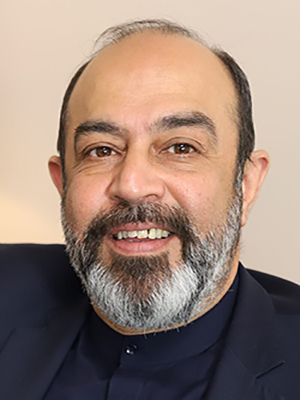 I warmly welcome you to the official website of the Consulate General of Pakistan in Melbourne. The Consulate General, which became functional in May 2018, strives hard to provide consular services and to strengthen cultural, economic and people to people relations between Pakistan and the States of Victoria, South Australia and Tasmania.
The Consulate General is located in the historic and beautiful area of Albert Park. It is serviced by a Tram route which connects to all parts of the city, making it convenient for all our visitors. In case, you are driving, there is a reasonable number of public parking spaces also available in the area. You are also most welcome to communicate with us through our official email addresses and through landline phone numbers.
We have made efforts to provide complete and detailed information on this website on various aspects of consular services provided by the Consulate including visas as well as commercial and economic activities that we endeavour to facilitate to encourage greater commercial collaboration between Pakistan and the States of Victoria, South Australia and Tasmania. Kindly note that several essential services such as Passport renewal, applying for a NICOP and Visa, and verification of driving licences are now available online, which could be availed from comfort of your homes and offices.
Please feel free to provide feedback on how best we can serve you. I and my team members look forward to facilitating you distantly or during your next visit to the Consulate.
Syed Moazzam H. Shah
Consul General